I help tour operators build engaging websites and gain visibility online.
At 9068Creative, I understand how the digital landscape is changing the way travellers discover and book experiences online.
I am a self-motivated, results-focussed digital professional with over 20 years experience in high tech, marketing, and content development. Have a look at my LinkedIn profile if you like.
I can help you create a new website or work on improving what you have so you can focus on growing your business and delivering exceptional experiences.
About me
Quick Bio: Mother of two boys, #SEOnerd, foodie, traveller, grew up at Mile 906.8 Alaska Highway, Yukon, Canada
Loves: Food, wine, being outdoors
Faviourite NetFlix series: Sex Education
Faviourite song: "I Love You So Bad" – Ezra Furman
Faviourite bands: Ezra Furman. Vampire Weekend. Stan Getz. Sonny Rollins
Fun fact: Built my own wooden kayak and kayaked every bit of water in Eastern Ontario & Quebec in the late 1990s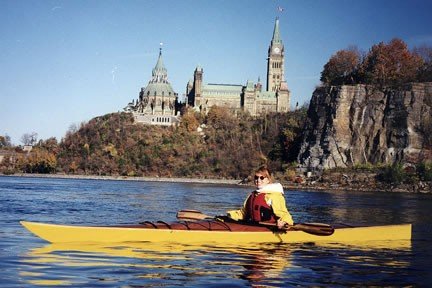 References & recommendations
Jennifer's guidance and down to earth advice has been extremely helpful in allowing me to increase my business digital presence. From actions that you could take right now to developing a more in-depth strategic plan for the future. Great brainstorming sessions, practical tips, and business-specific ideas that have definitely helped me move with more confidence in the digital realm.
Jen redid my website simply, beautifully, and went far above and beyond any expectations, conducting research, analyzing my competition, using all her production skills that she could bring forth to match my own style and personality. She was keen to listen and learn and work together with me in order to bring to fruition our new and sleek web site.
Jen was incredibly articulate in translating technical jargon into layman's terms, and inversely, taking my ideas and speech and translating that into action. I cannot begin to say what a pleasure it was to work together and if anyone is considering her services I would be happy to be a further reference. Best business and personal investment I could have made.
Julian Norton
Senior Business Development Manager at Topcon Positioning Group
I worked with Jennifer promoting a new, unique and difficult-to-explain technology to a very resistant industry. Her knowledge of modern marketing techniques, and how they relate to creating business, were important to our success.
Matteo Gismondi
Head of revenue & sales at Pix4D
I worked closely with Jennifer and appreciated her collaboration and commitment to quality. She was eager to learn new areas and did an excellent job expanding our marketing efforts to social media, organizing the marketing team as well as sharing her own experience with other team members.
Jessica Krause
Service Marketing Specialist, Service Division Consulting at DEKRA
Jennifer was a key contributor in defining the strategy for the digital transformation of the corporate marketing team at TUV Rheinland. I valued her extensive experience in digital content, her ability to adapt in a fast-changing environment, and her collaborative nature.